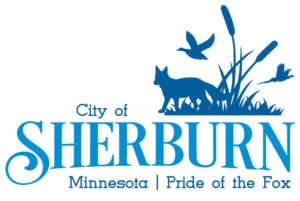 Property Tax Breakdown Letter
To the residents of Sherburn:
With the changes that have come about in the last few days, here is what you can expect moving forward:
The Red Carpet will be closing to the public at 5:00 tomorrow (03/17/2020). This is for in house dining only. Beginning Wednesday, 03/18, the restaurant will be open for carry-out only from 11:00 AM-7:00 PM. This will include the off-sale. There is no need to stockpile products as the store will continue to order products as always and shelves will be kept stocked as best we can.
The Sherburn Theater will be closed beginning immediately. We will reopen the theater for movies as soon as is possible and safe.
Beginning 03/18/2020, City Hall and all other city-owned buildings will be closed to the public. Staff will be working regular hours and can be reached by phone at 764-4491. Be advised that in an effort to reduce direct contact and abide by the CDC's recommendations, requests for assistance from the city will be reviewed on a case by case basis. While we will make every effort to assist with whatever concerns a citizen may have, consideration will be made as to the urgency of the request. Please understand that this is for the safety of both the citizens as well as the staff.
We hope everyone stays healthy and we all get through this trying time as soon as possible. Be safe everyone!!
In existence for over 135 years, Sherburn prides itself on the quality of life it offers it's residence and the welcoming environment it poses for those visiting or just passing through.
With a population of 1137, Sherburn is located in southern Minnesota at the junction of Interstate 90 and State Highway 4, just south of Fox Lake.  We are within 20 miles of the following larger communities: Fairmont, Jackson, St. James, and Estherville, Iowa.  We are a Plan A Statutory City, and have been a municipal corporation since 1879.  The rich farm country has many recreational activities to enjoy year round.  Please, come explore this site and our community.
Sherburn is a desirable location for families with members who work in more than one of the surrounding cities.  We offer short drive times, affordable housing, and a high quality of life.
Tree Trimming
The City is will be driving around town and noting trees that need to be trimmed back that are hanging over the roadway. Many tree limbs are reaching far out in the street and this causes issues for the maintenance equipment such as the street sweeper and the snow plow. We are asking property owners to trim back branches that are hanging too low for equipment to move underneath. If you cannot trim them back, the City will trim them in order to clear the right of way and reduce the risk of damage to city equipment. Thank you.